MessageSolution Showcases Its Intelligent Data Classification and Privacy Protection Solutions With 50% Savings for Enterprises' Office 365 Annual Renewals at 2019 Microsoft Ignite

MessageSolution delivers award-winning information governance, enterprise compliance archiving, electronic discovery, cloud content security and intelligent backup for corporate email and network files. With ransomware remediation and phishing protection built in its cloud offerings, MessageSolution's MCloud Platform provides flexible options for Office 365 plan changes that saved companies more than 50% on annual Office 365 renewals.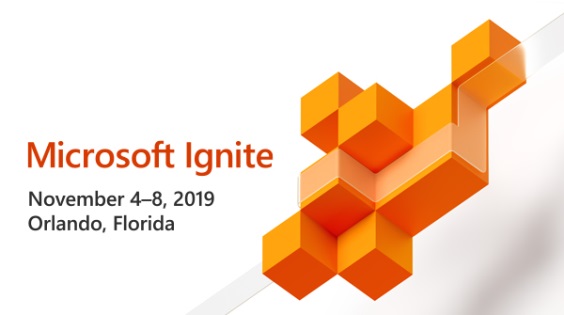 Orlando, Florida November 4, 2019 MessageSolution, an industry technology leader in information governance, compliance management, eDiscovery and data security, will be showcasing at Microsoft Ignite its award-winning data governance solution with intelligent data classification and flexible options for Office 365 plan changes at 2019 Microsoft Ignite, Orlando Convention Center, Florida.
MessageSolution Advanced Archive eDiscovery Platform allows organizations to classify, profile, and find sensitive data such as credit card number, social security number, home address, etc. With MessageSolution machine learning and natural language processing technique, organizations can search and tag emails and documents that contain personal identifiable information (PII) or personal health information (PHI) for CCPA, GDPR, and HIPAA Compliance.
"Customers in Office 365 will benefit from MessageSolution Intelligent Data Classification and Backup to identify the users' application workloads in their annual Office 365 plan renewals. Compare all O365 plans before you renew and factor 50% savings into your O365 renewal analysis," stated Kevin McInerney, Global Marketing Strategist at MessageSolution, Inc. "Data Cluster Creation in classification feature group maps similar documents for fast compliance and eDiscovery processing and removing redundant documents to simplify corporations' data management procedures."
MessageSolution offers Office 365 Plan Re-Provision Service to enterprise customers for their Office 365 annual renewals. With oversubscribed Office 365 plans, many features and services are paid for in Office 365 E3 or E5 Plans but not being used. Many Office 365 customers seek to change their plan but find that the plan button goes only upward. Furthermore, users cannot retain their historical email data when changing plans downward. MCloud afford clients the flexibility to customize their own value with Exchange Online plans and achieve significant on subscription cost.  By analyze the existing plan usage and cost, Messagesolution Team assists enterprises to switch the under-used user plans to lower cost plans for under-utilized and oversubscribed user accounts, and maintain the Outlook easy access for users to the historical email and file data.
For SME and large enterprises, MessageSolution is further offering MSecurity System, a special malware prevention, ransomware and phishing protection tool for enterprise customers to protect their email and file systems with both front-end phishing protection and post-attack file data restore for ransomware remediation. In addition to the phishing and malware protection tools that most market security vendor offers, MessageSolution implement its File Archive Analysis Platform (FAA) to selectively archive and restores high value file data for corporate network files or SharePoint in the event of a ransomware attack did hit corporate file system and caused real-life data loss. In such extreme event, FAA delivers same day file data restore to prevent further loss caused by post-attack lengthy inaccessible of corporate file data.
MessageSolution provides uninterrupted and protected access to live and historic mail and file data retention, The advanced classification rules and granular retention policies allow companies to retain only the valuable email and file data as intelligent data backup, cost effectively manage corporate data for compliance and litigation requirements. The MessageSolution Advanced eDiscovery Platform includes universal legal hold, case management, configurable third party legal/auditor access, and data redaction for privacy protection.
With an additional layer of protection added, multiple copies of data are secured instead of storing data with one provider, such as Office 365 archive. The safe-proof method enables diverse storage email continuity and access to unified search on premise and in Office 365. MessageSolution offers SSL, AES and TSL encryption options. In addition, to maintain SOC 2 Type II certification, all MessageSolution data centers are regularly audited for physical and procedural safeguards. The MessageSolution Cloud Archive also leverages multi-tiered access permissions to granularly manage internal data access permissions.
MCloud Migration System provides mail server to mail server, Cloud to cloud., and on premise to cloud migration solutions. MCloud supports users' cloud-to-cloud migration to and from G-Suite Enterprise, Microsoft Office 365, Exchange Online, and Domino Notes in any direction. MCloud can migrate Exchange Online with selective archiving while replicating Google Suite Enterprise and preserving the Outlook experience to provide a unified access. The multi-step project of migration and enterprise archiving is consolidated into a single process while providing real time data reduction prior to migration and increase efficiency to cut costs for organization. In addition, MessageSolution Cloud Restore can migrate Office 365 users' high cost email plans to lower costs plans.  
"Our global hosting service team provides uninterrupted and protected access to live and historic mail and file data protection as the intelligent data backup." Says Mcinerney, "With MessageSolution MCloud System as an additional layer of protection, multiple copies of data are secured instead of storing data in one provider - Office 365 Archive. This safe-proof data security approach enables diverse storage email continuity and access to unified search on premise and in Office 365."
MessageSolution will be exhibiting and networking with Microsoft partners and clients at 2019 Microsoft Ignite booth #2323 at Orange County Convention Center in Orlando, Florida from November 3-8, 2019. For more information, visitwww.MessageSolution.com or contact MessageSolution directly at +001 925-833-8000.

About MessageSolution, Inc.
MessageSolution, Inc., is the technology leader in information governance, unified email and file compliance archiving, electronic eDiscovery, and content security. Offered in Cloud, service provider hosted, and enterprise on-premise platforms, MessageSolution technologies enable organizations of any size from all industries to mitigate risk, comply with industry and federal regulations, reduce corporate legal discovery cost, and minimize enterprise storage cost. MessageSolution products and services provide the organizational and governing infrastructure backbone support to manage the lifecycle of electronic stored information (ESI) by fully integrating with Exchange, Office 365, Google G-Suite, Lotus Notes Domino, GroupWise and all Linux email platforms and supporting all SharePoint documents, file system and content types.

Founded in 2004 and based in Silicon Valley, California, MessageSolution maintains operations in North America, Europe, and Asia Pacific, along with distribution channels in Europe, Africa, Australia, Asia Pacific and the Middle East. Domestic and international customers are from all sectors of the market place in over 50 countries.